Social Distancing Holiday: How to holiday safety during COVID-19
Let's face it, sitting inside the same 4-walls for weeks on end will eventually grow tiresome. Many of our usual leisure activities are now restricted due to COVID-19. It's almost certain that most of us will become restless.
Here are a range of options you can enjoy that remain within social distancing precautions.
A breath of fresh air amongst our native forests is a valuable antidote for escaping the shackles of boredom. We can all be guilty of taking for granted our proximity to pristine nature. So why not refresh your senses in the great outdoors? Waikato has an abundance of open space to be enjoyed.
We advise you to consider the responsibility of your social distancing very seriously. However that doesn't mean that you need to serve a jail sentence!
Please check regularly the websites of local businesses you may be visiting for updates on their individual situations, as well as the national advisory site Covid19.govt.nz.
Advantages of a Social Distancing holiday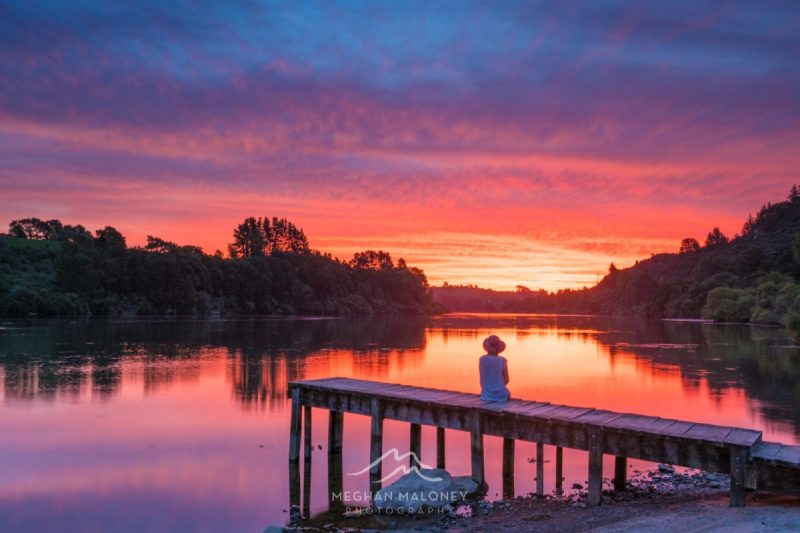 With all overseas tourism being halted, our most popular natural phenomena are free from crowds. Not only does this mean a more enjoyable experience for you, but many are suitable places to visit whilst practicing social distance.
We share our home in a land renowned worldwide for it's remarkable beauty. Now is an opportunity to relax and unwind from the everyday hustle we find ourselves in. Indulge in the sights and sounds of our native forests. Taking the time to relieve the pressure in nature is great for our body and mind. Furthermore it is an opportunity to see for yourself why New Zealand is one of the most popular destinations in the world.
Te Waihou Walkway – 'The Blue Springs'
Te Waihou Walkway is extremely popular for foreign tourists to the Waikato region. This popularity is for a very clear reason – the waters of The Blue Springs are one of the purest in the world. You can find our more information about the Blue Springs in our guide here.
There are two access options for visiting the Blue Springs. First (and recommended) is to take Te Waihou Walkway through the gorge. Following the meandering stream of pristine liquid for 1.5 hours at a leisurely pace. The alternative is a much shorter 800m loop track from Leslie's Road.
Waireinga Bridal Veil Falls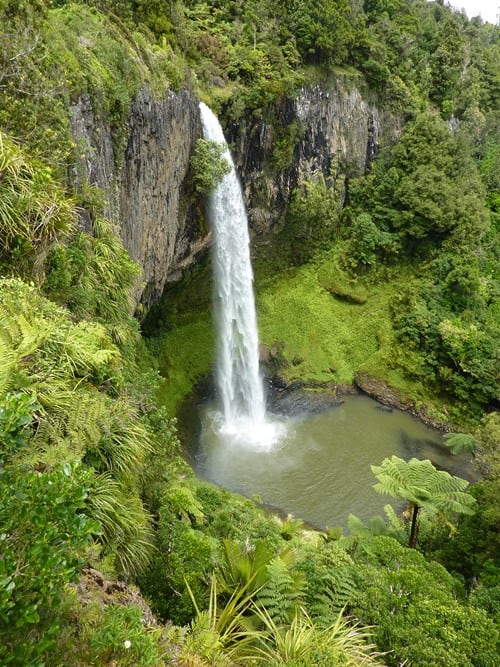 For those visiting the West Coast of Waikato, near Raglan, the Waireinga Bridal Veil Falls is a stunning sight to behold.
Water has carved through the soft sandstone, which then meets resistant basalt rock and forms a spout. The surging water is ejected out and falls 55m into the pool below.
The track is a just a short walk that can be completed in less than 20 minutes. The viewing platform at the top of the falls is wheelchair accessible, which makes it great for people of all abilities. Steep steps lead to the bottom viewing area for those wanting to stay a little longer and see the falls from below. You can access these waterfalls off SH23 (Raglan-Hamilton) near Te Mata.
For more information about the trail and maps, check out this guide from the Department of Conservation.
Wairere Falls
Wairere Falls is a magnificent sight from both the top and the bottom. Recommended for both athletes and recreationists, this track continues beyond the falls into adventurous hiking terrain.
In the beginning, you are greeted with the marvellous sight and roar of the water as it rushes 153m down the cliff. The track leads to the base of the waterfall and continues up to the top of the gorge. The trail through the groves of native forest is easy-medium difficulty, which takes 3-4hours return.
Above the Wairere Falls is a long and unobstructed view across the Waikato plains. Looking down over the edge into the gorge is not for the faint-hearted, but is a spectacular exhibition of nature's power.
The Pinnacles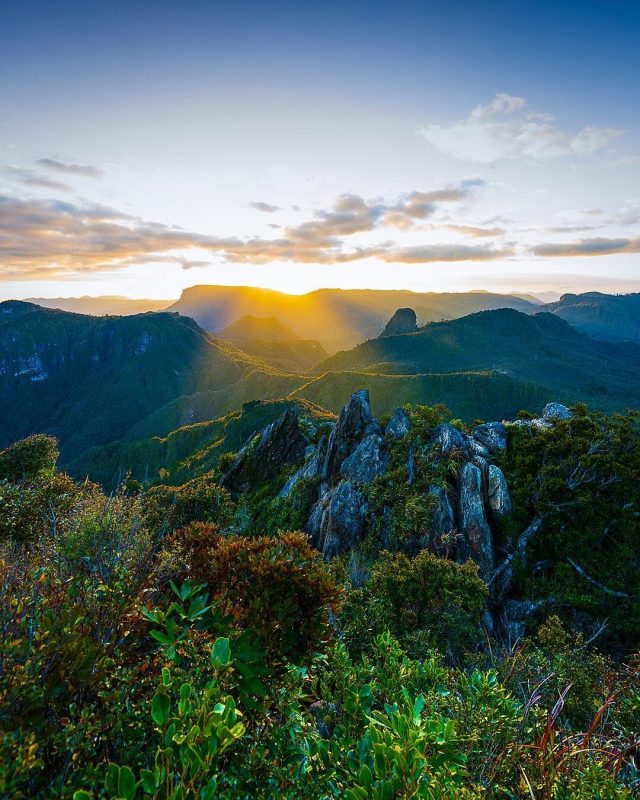 Multiple walking tracks are available in this jagged landscape. Steep ridgelines bursting with native forests form a long chain of peaks along the Coromandel Peninsula. The Pinnacles track itself is well known for its up-down nature and 360 views at the summit.
For those with an intermediate fitness level the vistas offered by this track are priceless. We gathered all the useful information on the track; getting there, amenities, and preparations in The Pinnacles Ultimate Hiking Guide.
Sanctuary Island Mount Maungatautari
Mount Maungatautari is an ancient volcano with an 'Ecological Island'. It has been recognised since 1912 as a nature reserve. Conservation efforts to protect the native habitat from introduced pests have been successful, with one of the longest predator-proof fences in the world defending 3,400 hectares from pests like stoats and rats.
"Sanctuary Mountain's ancient forest offers a sanctuary for populations of many of our most endangered species such as birds, skinks, geckos, frogs, bats and insects."
Established tracks throughout the habitation zone are guarded by special entrance gates. Inside the fence is an abundance of life from the soil to the sky. A raised walkway takes you up to a canopy tower 16 metres into the treetops that offers a new perspective of life from above.
There are two access points to the mountain – the Te Awamutu side and Lake Karapiro. Walks range from 30minutes to 6 hours (over the mountain recommended for experienced hikers only). We recommend this area for all nature enthusiasts looking for a way to reconnect with the prehistoric inhabitants.
Mount Maungatautari is currently open to the public, however without staff in the Visitor Center the sanctuary is open for walks only – not offering guidance. Sanctuary Mountain has an updated website with their latest information for you.
Lake District Adventures Kayak Tours
Lake Karapiro is an ideal destination for making use of the great outdoors. Lake District Adventures are a local company offering supreme kayak tours and mountain bike hire. Gliding along the edges of the large lake, they take you in amongst over-hanging ferns where you can enjoy the sounds (or silence) of nature. There is also the opportunity to witness the magical twinkling of glow worms.
"What better way to socially distance yourselves than to take a kayak or bike out and be at one with nature!"
Plenty of cycle trails are in the vicinity of Lake Karapiro. Just a quick hop from Cambridge town centre, you can make the most of a half or full day adventure. What better way to unwind and 'get away from it all' with a truly peaceful and non-intrusive day of leisure. So whether it's exercise or taking your sweet time, Lake District Adventures can fulfill your ambitions.
The company has implemented a responsible COVID-19 plan which includes reduced hours of operation. To ensure that you can follow through with your plans, head over to their website for latest updates.
Supporting locals
Here at Hidden Lake Hotel we believe making efforts towards sustainability is important. As an earth conscious hotel, we partner with other locals and their businesses who share this ethos. Our restaurant is no exception – D'Arcy's Garden Restaurant is committed to local produce and community relationships. A passion for good food and great experiences brought our D'Arcy into the kitchen to provide some of the best cuisine the region has to offer.
The mighty Waikato River is the lifeline for a wide variety of produce in the region. Wine, cheese, fruits and vegetables – you can feast on the divinity at D'Arcy's Garden Restaurant.
We've removed all the fuss!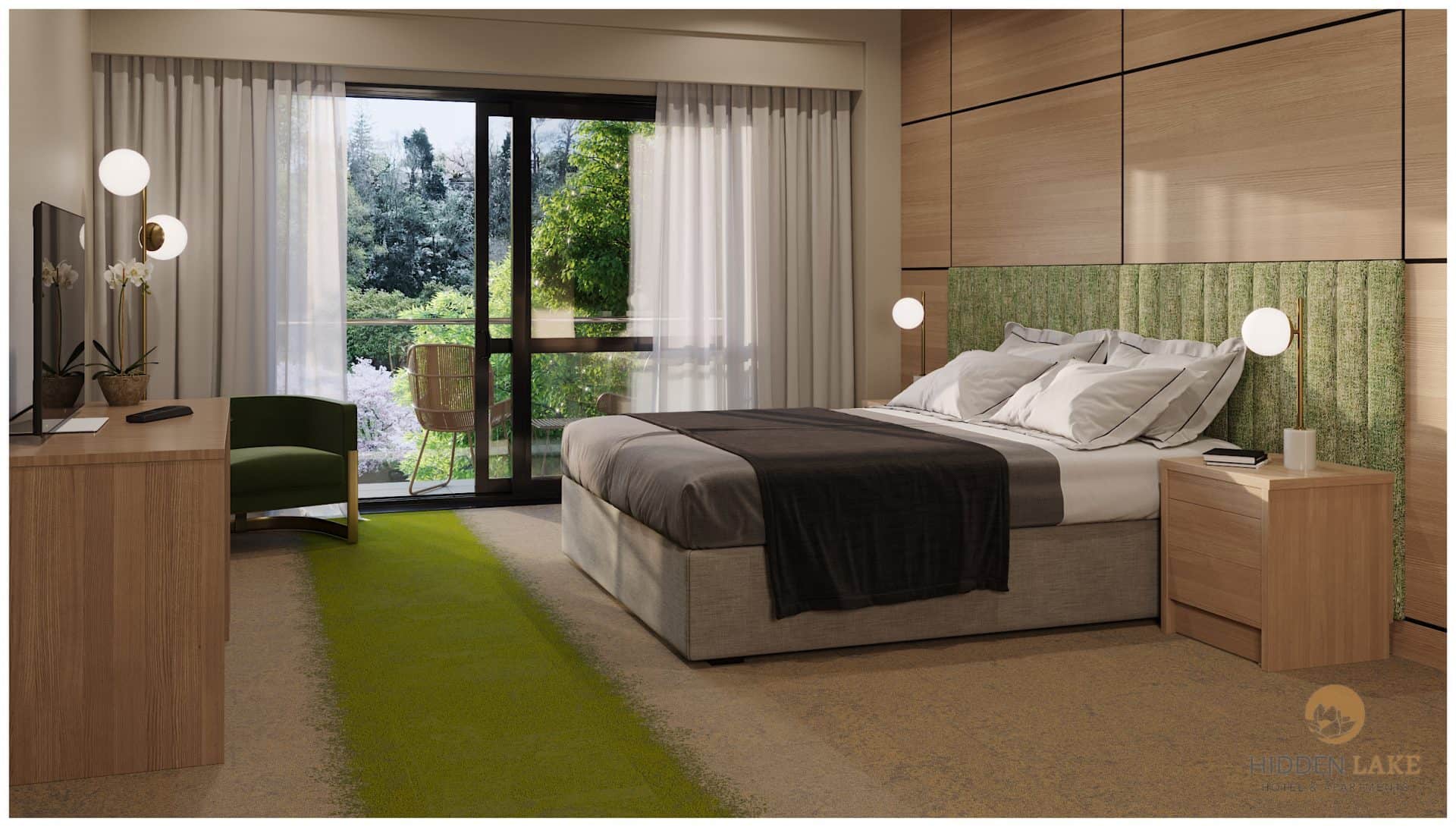 Social distancing is something all Kiwis should be practicing. Arising from this dilemma is the chance to let go, to relax, and to allow yourself some quiet time.
Here at Hidden Lake Hotel, we are ready for you to lift your feet up and keep distance. We can provide room service or let us do the groceries for you. Our apartments and hotel rooms have daily housekeeping available too. The team is well equipped to ensure the highest standard of sanitation and maintenance of our public and private areas.
Contact us to make a booking today!