What I learnt from building a hotel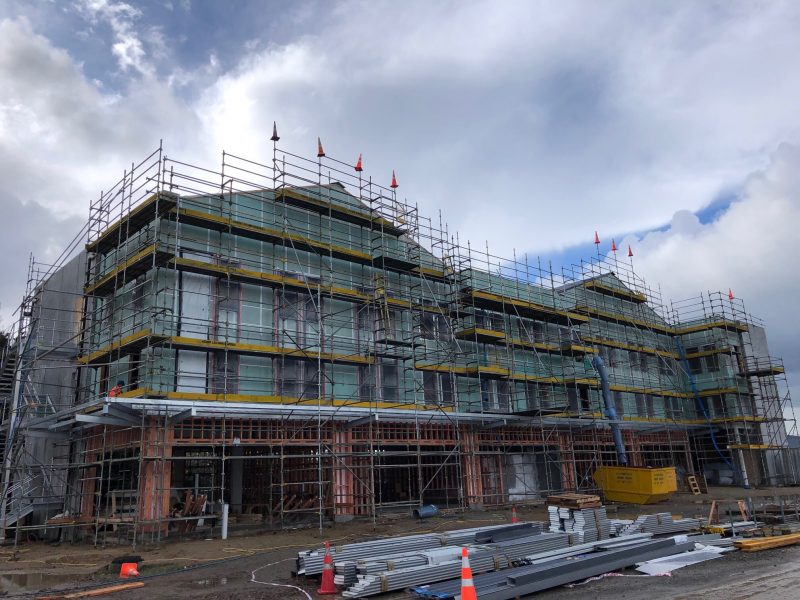 As our hotel build takes place in Lakewood – with its barn style commerce and recharge station – we can see our initiatives taking shape. How big picture thinking can be used to create a retail and hospitality hub that takes nothing from its environment but instead gives back. But, what I have found most pleasing is how many of the hotel's contributors have taken these intentions to heart.
Learn how to listen and make decisions
I am very aware of the fact that I am not an expert on everything. I've relied on a number of consultants and experts in building and design. You must quickly learn to listen and make decisions. That's what gives the project momentum and keeps it going.
Get it right first time
My years of experience in hospitality taught me the value of working out operating processes and set-ups thoroughly the first time.
Now that the build is going so quickly it looks like we are on track for our desired January 2020 opening.
When I stop to think of the journey here I realise that we could never have done it alone.
It's a collaboration
I love the way the people we are collaborating with really 'get' what we are trying to achieve. They've gone on this journey with us because they believe in it, each person bringing their skills and putting in a lot of hard work to deliver best outcomes. It has helped us realise a dream.
Design is Process
Through the discipline of process I have learnt that design continues to evolve and emerge.
Respect for Industry
Building Hidden Lake Hotel has given me huge respect for the building and project management industries. Our Project Manager Brad keeps us on track to meet key responses at the times they are needed. There are so many others – builders, plumbers, electricians, painters, digger operators, commercial kitchen fit-out specialists, furniture suppliers, IT solutions, specialist writers, photographers, appliance suppliers and more.
I have learnt a lot of new building and architectural terminology – nogging, precast, cladding, specifications, wall elevations and paint colours. And that 'Pravda' is a paint colour which in Russian means "truth" (as it is darkish).
It's stressful but at the same time exciting
I get so much enjoyment out of walking on site (usually I am handed a pink hard hat and have to borrow my brother's oversized steel caps!). This is how I get to take in the feeling of some of the spaces. My favourite is probably 'D'Arcy's Garden' – it has an open, sunny and warm feel to it, like its namesake, Uncle D'Arcy. Walking down the long corridors is exciting. The ceiling heights are impressive. But by far the best way to experience all this is alongside the foreman or project managers, listening to their commentary as we go and thinking what a wonderful journey it's been.
Bookings are open and we will soon be releasing our first Hidden Benefits Newsletter with member inclusions and offers. Join Hidden Benefits here.
Glenda Hamilton and Chris Turner are the owners and operators of Hidden Lake Hotel, Cambridge, New Zealand.
Have a question about Hidden Lake Hotel or want to make a booking enquiry? Contact us.
Follow us on Instagram to view Hidden Lake Hotel's progress