The Perfect Rainy Day Activity – The Te Awamutu Space Centre
"Anything that stimulates the public's imagination about the nobility and the importance of space exploration is something that I'm very excited to be a part of."
The Te Awamutu Space Centre is a museum and activities room dedicated to sharing collective knowledge and experiences of space exploration.
Here, you will find a collection of artefacts from the American and Soviet-Russian space exploration programmes, informative displays about the universe, the history of space travel and scientific research, a solar telescope for daylight viewing of the sun and more.
The museum:
"Our collection is relatively small but we do have some genuine historic artifacts. As far as we know this is the only public collection of space memorabilia in New Zealand."
Some of the most popular museum pieces include:
Items from the American space shuttle programmes such as George D. Zamka's NASA Flight suit: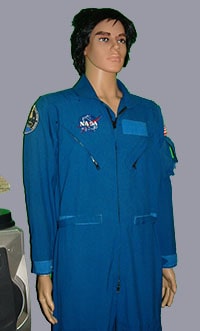 Artifacts from the Soviet Space Programme, which includes a sleeping bag, hydrosuit (for crash landings) and communication headsets:

A cue card from the Apollo 9 mission: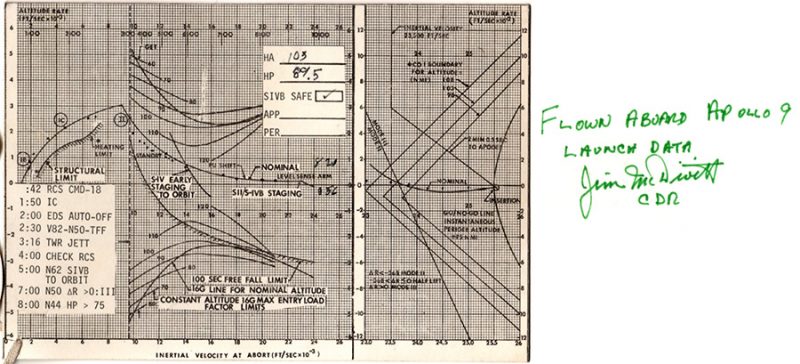 And more items such as meteorites, space publications, models of historic spacecraft and space food.
Displays and activities: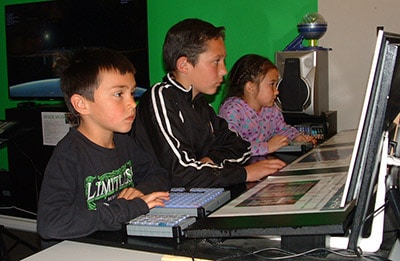 Alongside the museum, there are a range of activities to keep visitors of all ages entertained. These include maps of our universe, interactive displays and the living in space exhibit which takes a closer look at everyday life for astronauts in space.
Here's a run down on the interactive displays for visitors to enjoy: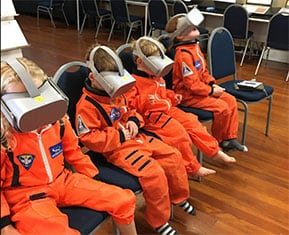 Other things to do while you're at the Te Awamutu Space Centre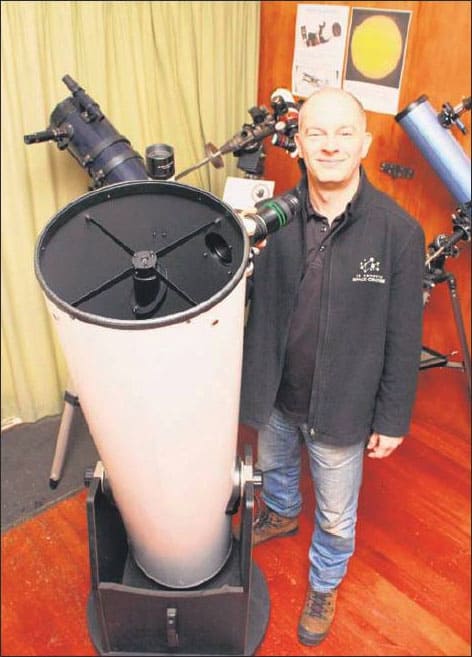 If the weather is good (i.e: no clouds), you might get the chance to use a telescope to check out the planets and moons nearest to earth. During daylight hours, it is possible to safely view the sun through a solar telescope.
Check out this page for more information about telescope viewing sessions and what's available.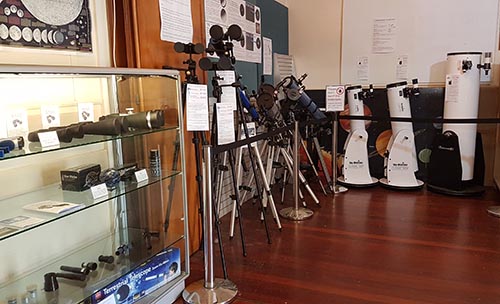 The Space Centre also features a small space shop (which also doubles up as an online store) where you can purchase up toys, souvenirs, proper telescopes and more.
Space Dave and the history of Te Awamutu Space Centre
"The Space Centre is a privately-funded project run by Dave Owen (Space Dave) and his family. It has been a work in progress since around 2009 and has enjoyed steady growth since then." 
Space Dave is a local "astronomer, teacher and fanatic space enthusiast. Dave has been passionate about space for as long as he can remember and he loves sharing his enthusiasm with others."
Whilst the Space Centre has in many ways been a passion project for Dave, it has morphed into more than just a hobby. When he isn't working here, Dave can be found running evening sessions at the Hamilton Observatory, writing a syndicated monthly newspaper column called 'Your Night Sky with Space Dave' or working on his latest project, Space Dave Live (a weekly internet show, hosted by Dave).
Where and when?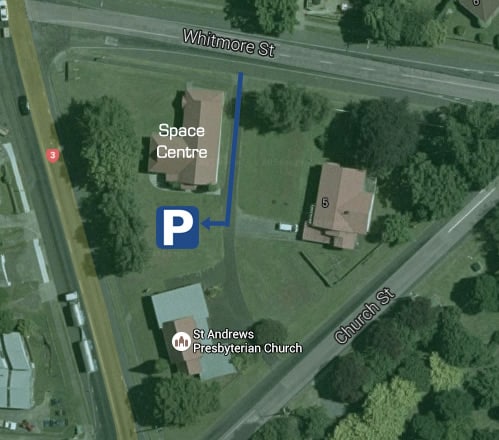 The Space Centre is located roughly 5km south of Te Awamutu in a small provincial town called Kihikihi on the corner of Lyon (State Highway 3) and Whitmore Streets. Parking is available on the grass patch next to the building, or the surrounding streets.
The 200m2 hall is large enough to accommodate up to 60 people. If you have a sizeable group of visitors, the local church facilities can be used to increase the total capacity to 100 people.
Check out this calendar to find a suitable time to visit – Dave regularly hosts open days which anyone can attend. However, if you would like a private tour, this can also be arranged (minimum charge is $100 for private groups – make sure to book well in advance). Public talks are recommended for children at least 8 years old.
Entry fees are $7 for children and $10 for adults (18+ years old). Prices are normally the same for individuals and private bookings.
Dave will host an informative presentation at each event, which is tailored to suit the audience. Questions and discussion are encouraged.
Reviews:
"In this little house every inch is packed with lots of information. Well set out for children to explore everything and write down their answers to the questions they need to find. At the end they earn a badge. Very interesting. Well worth a visit"
"I was very impressed with this collection of space artifacts & memorabilia. There are also hands on educational activities, videos, data feeds. Very worthwhile informative educational stop. A gem. En route to Waitomo caves a common tourist destination. Leave at least 1-2 hrs depending on your interest in space."
"We took our junior high school science students to the Space Centre for a visit during the astronomy topic and our students loved it. Thanks, Space Dave."
To infinity and beyond
If space exploration is something that you or your children are interested in, the Te Awamutu Space Centre is definitely worth a visit while you're in the area. 
If you would like to get more hands-on with high-quality telescopes, the Hamilton Observatory is another great place to visit. Located within Hamilton Zoo, there is something here for everyone.
Hidden Lake Hotel is a boutique hotel located in Cambridge, New Zealand. Our facilities are based in an idyllic setting. We can be found next to a beautiful lake, surrounded by forest, and within walking distance from town. Click here to find out more or book directly.